New paintings
New commissioned painting of  Mike the Jack Russell and young Flynn. 30' x 30' Oil on Canvas. New owners were ecstatic with it.  Email me  to get further details for commissions.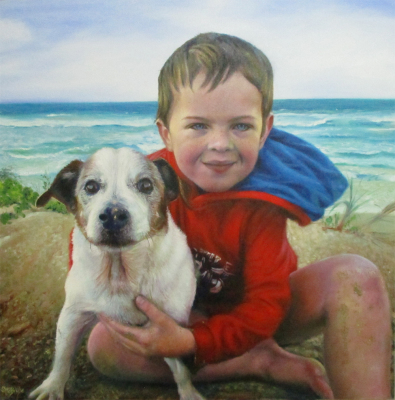 News and Events
I will have 3 paintings in this exhibition ~

South West Art Now
Bunbury Regional Art Gallery
Location Chapel Gallery and Lower Gallery 
From Saturday 24 February 2018 -  10:00am
To Sunday 13 May 2018 - 04:00pm

South West Art Now presents new works by 60 artists who live and work in the region and showcases a survey of the many artistic voices who are creating the culture which defines this particular geographic area.  These artists are working across a diverse spread of mediums, and deploying the skills of observation, imagination, interpretation and interrogating to tell the multiple stories which weave into a narrative of the region.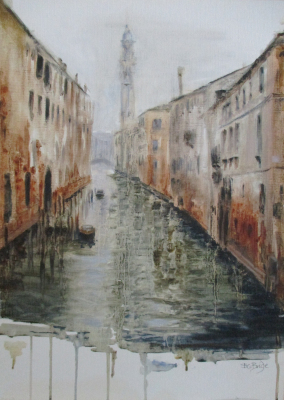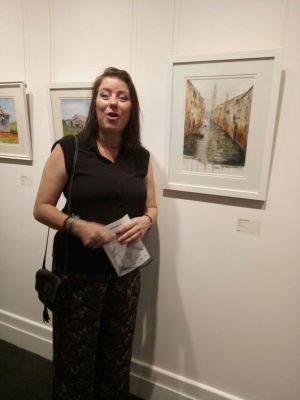 Me and my painting 'Venice', at the opening of the Australind Art Club Exhibition INTERPRETATIONS at the Bunbury Regional Art Gallery. Fantastic night with some amazing art and artists. Well worth a visit....
Painting After Dark
Stirling Street Art Centre, Bunbury
Times and Dates:  Every Tuesday from 13th February for a 8 week term from 6.30pm to 9pm 
Contact: (08) 9791 1256.

Tuesday Club is great for beginners and intermediate alike, to create in an inspiring environment. Bring your own projects and materials, where our experienced facilitators will guide you through your mediums or you can work at your own pace.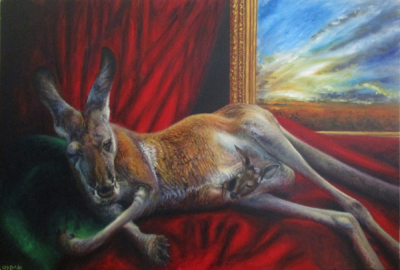 Animals and Birds in Oils Workshop
Stirling Street Art Centre, Bunbury
Times and Dates:  Every Thursday from 15th February to the 22nd March 2018 from 6pm to 9pm 
Oil painting workshops cover all the basics including brushwork, colour mixing, and layering techniques.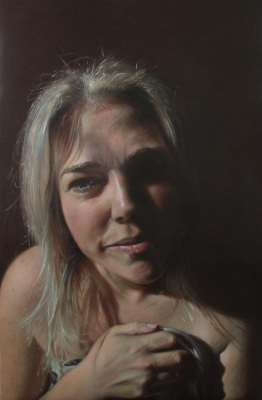 Very proud to say that this painting of Heidi Lee Anderson was the winner of the Portraits section and Peoples Choice at the Dardanup Art Spectacular 2017